There are things that can refine the simplest outfit. And then even a white T-shirt and blue jeans with comfortable shoes and a high-quality bag will make up quite a fashionable look. But there are clothes and accessories, wearing which you will look ridiculous and cheap. And today we are just going to talk about the "forbidden" elements for women's wardrobe: 📍White shoes fit perfectly only in the bride's outfit. That's it. It is better not to go further than the wedding palace. But this only applies to shoes. White sneakers or sneakers are a great option for everyday shoes;...
---
Imagine, your favorite dress even after 10 years looks like new The era of consumption has not a single decade instilled in us a love for things that can be easily and without regret replaced. But all this "fast fashion", provided with cheap clothes from low-quality synthetic materials, has already bored many people. And therefore, the time of uncontrolled consumption, though slowly, is going away. Even mass markets started talking about conscious consumption. Many stores accept old items for recycling. And most importantly, things made of 100% natural materials in a basic cut began to appear on hangers. When the...
---
 Every morning, many of us start not with a cup of coffee, but with a painful question: "What to wear?" We want to be gentle and feminine, but at the same time clothes should be comfortable and functional. Because we drive a car, work and engaged in raising children… It seems that for active and busy girls, the option with trousers is the most appropriate. But the idea of convenience has changed a lot in recent decades. The current variety allows you to choose a skirt that is suitable in style and texture, which will not be inferior in comfort...
---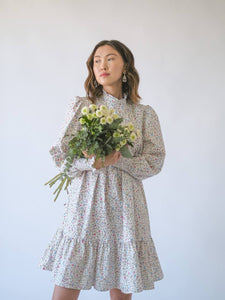 16% of our body weight is accounted for by the skin – the largest organ of the human body. The skin is irreplaceable. It protects us from all external negative influences. Besides, shining and clean, it has always been a sign of health and beauty. So why not provide our skin with proper care? And it's not just about cosmetic care, hygiene and nutrition. We too rarely think about the harm that low-quality fabrics cause to the skin. What fiber do I call substandard? Of course, these are synthetics and materials that have been treated with harmful chemicals. What is...
---
6 years ago, Nielsen published very interesting figures: 66% of consumers are willing to pay more for eco friendly products. A "gold mine" for unscrupulous productions. Greenwashing is a dirty marketing technique that positions a product or brand more natural and eco-friendly than it actually is. In order to increase profits, of course. One small prefix "eco" is enough to instantly create an image of untouched forests and clean lakes in the buyer's head, which he certainly saves with his purchase. And when a manufacturer claims that his product is "eco-friendly" or "natural", but in fact this is far from...